There is such an abundance of things to do on the Wild Atlantic Way, and so many incredible sights to see. Just where do you start? Ireland Wild Escapes specialises in immersive Wild Atlantic Way tours, covering the entire length of this now iconic route along the jaw-dropping West coast of Ireland. Here are 11 of our Wild Atlantic Way musts!
There is such an abundance of things to do on the Wild Atlantic Way, and so many incredible sights to see. Just where do you start? Ireland Wild Escapes specialises in immersive Wild Atlantic Way tours, covering the entire length of this now iconic route along the jaw-dropping West coast of Ireland. Here are 11 of our Wild Atlantic Way musts!
The Wild Atlantic Way stretches over 2,500km, from Malin Head on the Inishowen Peninsula in County Donegal right the way down to Kinsale, County Cork. Journeying through a further seven counties, and covering over 5,000 years' of history, the route can seem a little overwhelming at first glance.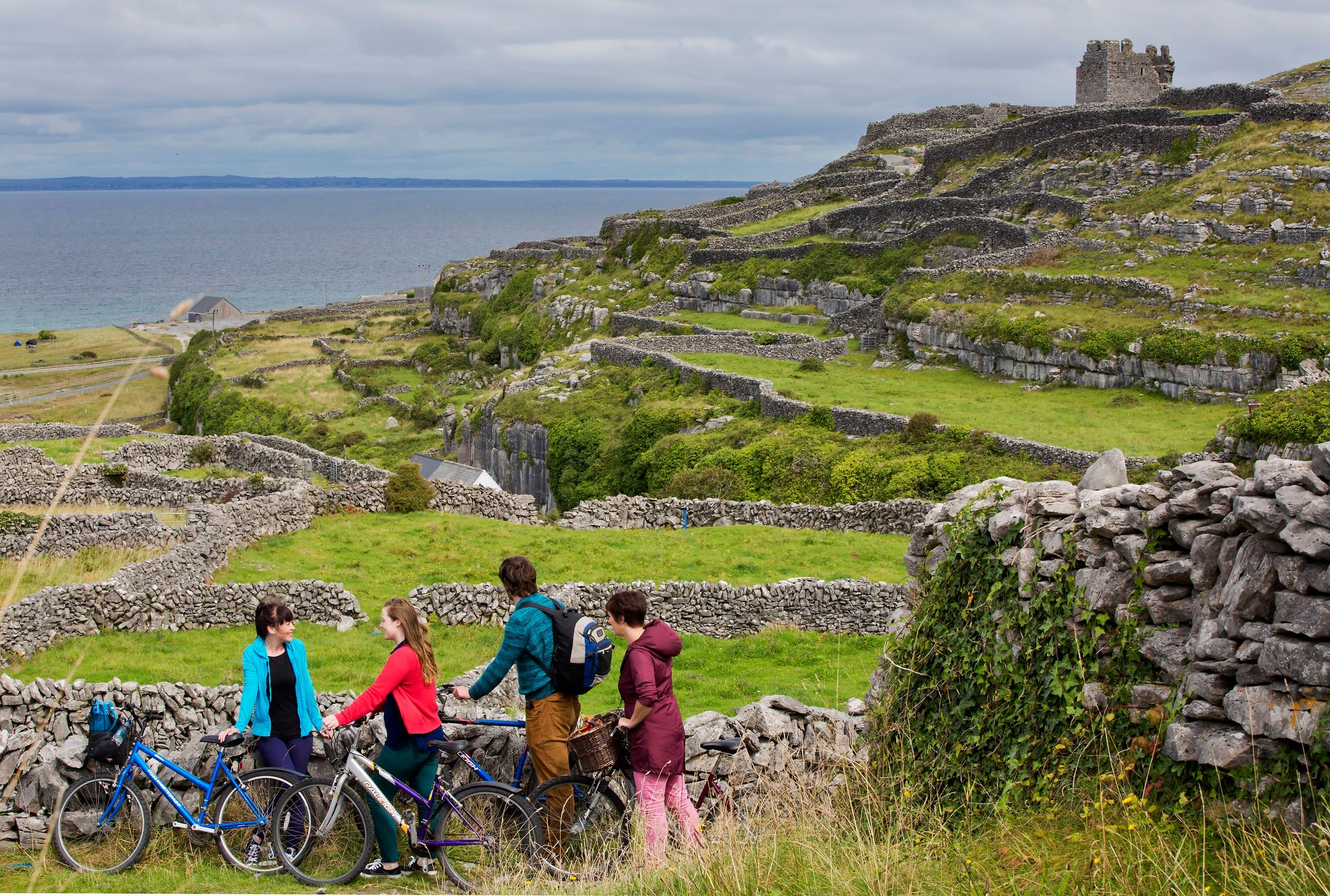 Ireland Wild Escapes has a wealth of experience in this region, organising unforgettable Wild Atlantic Way tours, activities and experiences. Our guests trust our advice implicitly, and they often ask us to recommend things to do on the Wild Atlantic Way – be it a Cliffs of Moher cruise, a day trip to the Aran Islands or something completely unique, such as kayaking out to Portsalon Caves in Donegal, or a Galway Hooker experience. 
Our selection of Wild Atlantic Way tours is extensive, and we cover not just the most popular destinations in Ireland, but the lesser-known gems. In fact, we delight in taking you off the beaten track, offering complete immersion in the incredible destination that is Ireland and the Wild Atlantic Way. All our Ireland experiences are organised with the utmost respect for the natural environment, whilst we are committed to preserving local customs and traditions. 
Here are 11 of our favourite experiences along the Wild Atlantic Way – in no particular order – don't miss this Wild Atlantic Way highlights!
Kylemore Abbey, Co. Galway
This Benedictine Monastery set on a stunningly beautiful 1,000-acre, mountainside site in Connemara, is a Wild Atlantic Way essential. The Abbey remains home to an order of nuns to this very day, and they generously share their incredible home and its grounds as part of a slick new visitor experience. Visit Kylemore Abbey as part of our 'Castles of Connemara Tour', a full-day guided experience departing from Galway City. A private tour of Connemara is also available.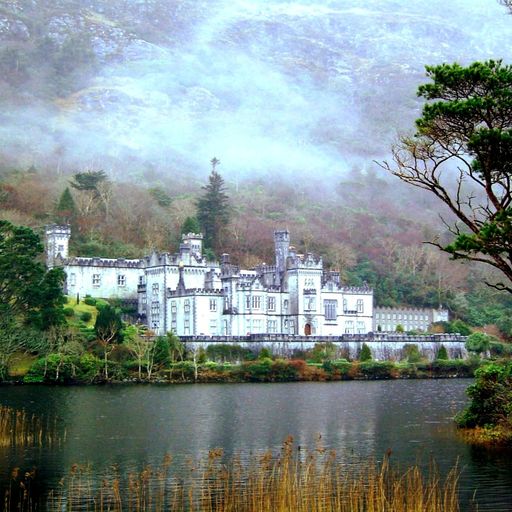 2. The Cliffs of Moher, County Clare
No list of the top things to do on the Wild Atlantic Way would be complete without the iconic Cliffs of Moher, for some the very symbol of the Wild Atlantic Way. The cliffs are completely vertical and the cliff edge is abrupt; below the towering rocks the Atlantic Ocean crashes and foams to spectacular effect. On a clear day, the views out to see are far-reaching and you may be able to spot the Aran Islands. Our Tours of the Cliffs of Moher depart from Galway City, Limerick and Clare. Our 'Explorer Day Tour'from Galway, includes a 6-hour stop at the Cliffs, and a spectacular, self-guided walk along the coast to the Cliffs from Doolin. For something a little different, we highly recommend embarking on a Cliffs of Moher walk with a local farmer, where you will pick up lots of information on the local history, folklore and preservation of a rural lifestyle.
3. Galway Hooker, County Galway
A true once-in-lifetime experience, set sail aboard a traditional Galway Hooker. This iconic wooden vessel with its distinctive red sail, unique to this part of Ireland, has been used for hundreds of years and, in fact, was only taken out of commercial use in the 1960's. On this unique Wild Atlantic Way experience, you will learn about the customs and traditions of Connemara first-hand.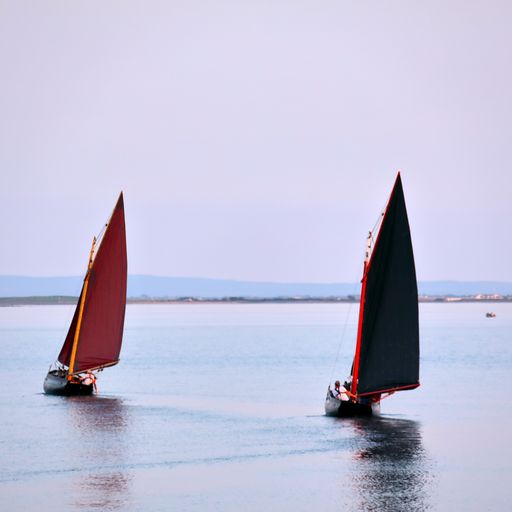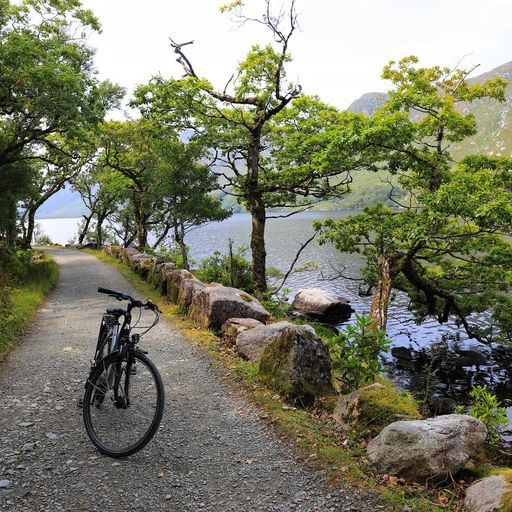 4. Glenveagh National Park & Castle, County Donegal
Glenveagh National Park and Glenveagh Castle, in the outer reaches of County Donegal is sure to take your breath away. The park enjoys a remote, wilderness setting in the heart of the Derryveagh Mountains, whilst the Castle, built in the late-19th century and perched on the shores of Lough Veagh, is nothing short of staggeringly beautiful. Our Glenveagh National Park tours are self-guided by bicycle or electric bike so at times, you may feel like you have the entire park to yourselves.
5. Killary Fjord, County Galway
Some of the most striking landscapes in Connemara – and that is no mean feat – are to be found at Killary Fjord, 16km long and one of just three glacial fjords in Galway. The best views are to be had from the water, and our kayaking tours of Killary Fjord, with the mountains towering above you and seals popping their heads' up from the water, is undoubtedly one of the best things to do on the Wild Atlantic Way!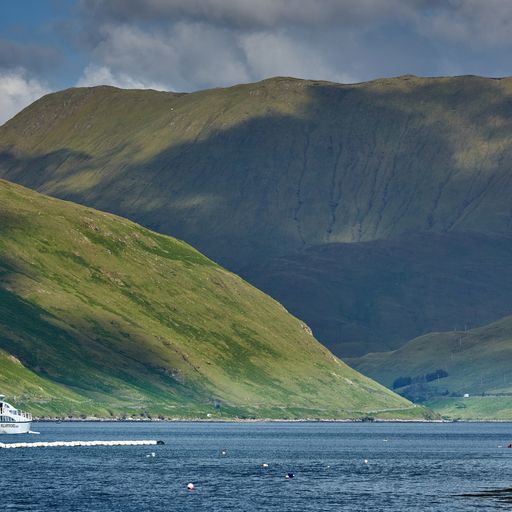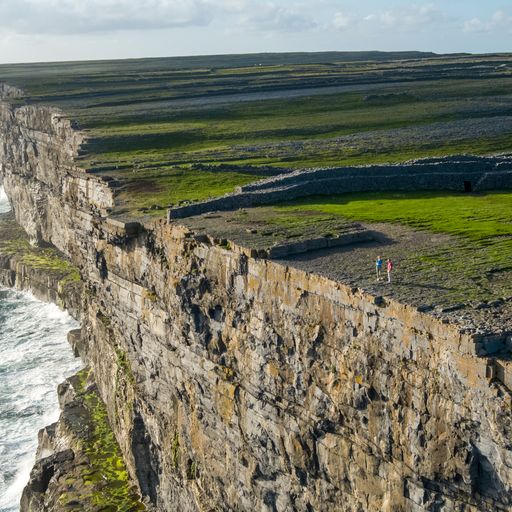 6. The Aran Islands, Galway
Take a step back in time on the Aran Islands, a fascinating Irish-speaking archipelago just off the coast of Clare. There should be a bucket list just for the Aran Islands, and experiences might include visiting a traditional pub for a trad music session, taking a trip by horse and cart, and cycling the pretty little lanes, crisscrossed with stone walls to discover amazing, white-sand beaches with not another soul to be seen. Among our top Aran Islands' tours are a history and cultural tour of Inishmore, the largest of the three Aran Islands, where your guide will be a local islander; self-guided cycling on Inisheer, the smallest of the islands and easily navigable by bicycle; and an Aran Islands pub tour.
7. Surfing in Strandhill, County Sligo
Strandill is a mecca for surfers, known as one of the best places to surf on the Wild Atlantic Way. The surf coast of Sligo has the most consistent swell in all of Europe, and here they hold the record for the largest wave ever surfed in Europe. Whether you a complete beginning or a more experiences surfer, and on our 3-hour Strandhill surfing experience we provide all the necessary tuition and equipment to get you out riding those famous waves.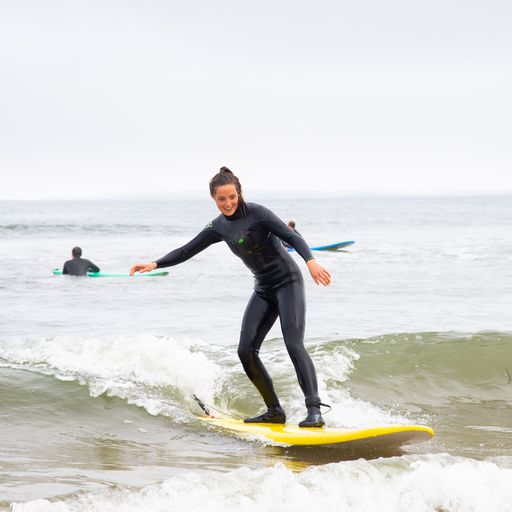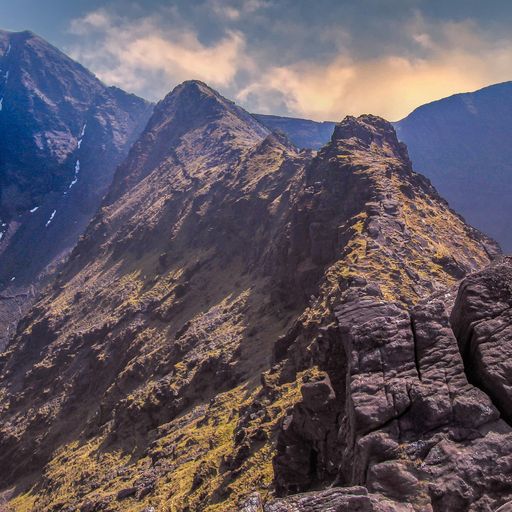 8. Carrauntoohill, County Kerry
A hike to the top of Ireland's highest mountain, Carrauntoohill in County Kerry, is a Wild Atlantic Way bucket-list experience, for sure. The remarkable, pyramid-shaped mountain extends to 1,040m, and those who reach its summit are rewarded with incredible views of step gullies, glaciated formed lakes and knife-edge ridges, shaped by nature over thousands of years. This unique Wild Atlantic Way activity is only suitable for those with sufficient walking experience, as it involves very steep ground in parts. Allow around eight hours for your guided hike, available Feb-Nov.
9. Fastnet Rock, County Cork
Known as the 'teardrop of Ireland', on account of its shape and the fact it was the last glimpse of home for emigrants bound for the 'New World' in the 19th century, Fastnet Rock is the most southerly point of Ireland and lies some 4 miles (6.5km) south of Cape Clear Island off the Coast of Cork. The lighthouse here is the tallest in Ireland, and you can see it in close quarters on our self-guided tour.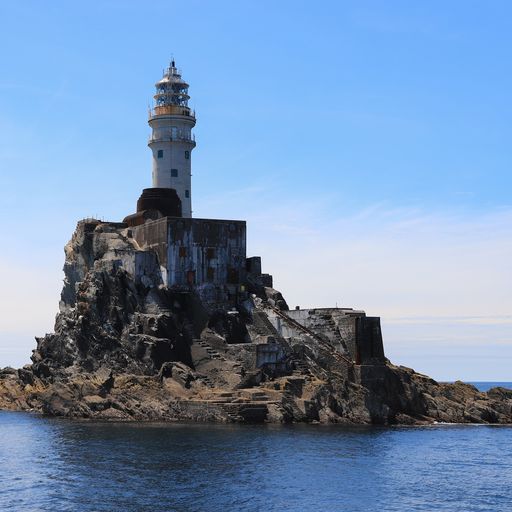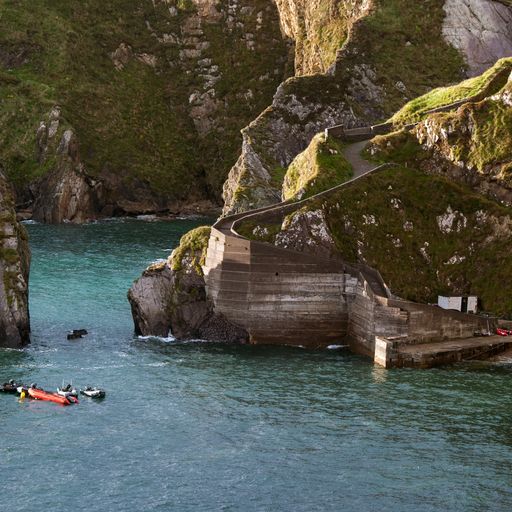 10. The Dingle Peninsula, County Kerry
The Dingle Peninsula is an area of outstanding natural beauty, and the town of Dingle is a definite Wild Atlantic Way must. Awash with character and colour, the food scene here has a well-deserved reputation for the finest, freshest local seafood and traditional Irish pubs. A history and food tasting tour with one of our experienced local guides will give you a real taste of authentic County Kerry. While in Dingle, don't miss the Slea Head Drive, a 46km loop which affords some of the very best views on the Wild Atlantic Way. Our popular Dingle and Slea Head guided tour offers the chance to tick off both.
11. The Burren, County Clare
The Burren is an extraordinary region, its unique geology, landscapes, history and culture earning the 1,500-hectare National Park prestigious UNESCO Geopark status.  It is the only place on the planet that Arctic, Mediterranean and Alpine plants grow side-by-side. Meanwhile, its lunar-like geological wonders include 330 million-year-old limestone pavements of fossils, and countless sites of historical interest, such as ring forts, Neolithic tombs and Early Christian churches. Our unforgettable Burren experiences include guided horse riding and a series of private walks with an experienced local guide, which will serve to peel back the layers and provide fascinating insight into this one-of-a-kind destination.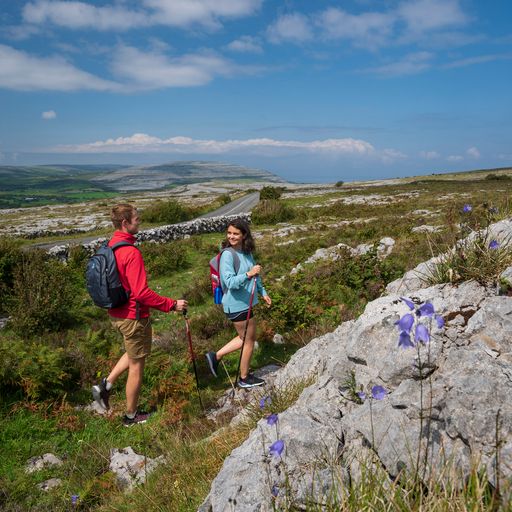 This is just a very small selection of the Ireland Wild Escapes' best experiences in Ireland. For more ideas of things to do on the Wild Atlantic Way, browse our individual destination pages, or use the search bar to find a particular activity or destination.