COVID-19 Safety Charter and customer refunds/cancellation policies
First and foremost, we at Ireland Wild Escapes hope that our past and future guests are staying safe around the globe. As travel returns, we want to help our clients feel confident and prepared to venture out. Your health and safety are our top priority, as well as that of the communities in which our experiences operate and we understand there is a lot of uncertainty at this time. Ireland Wild Escapes requires that all our suppliers comply with local laws and regulations that are applicable to their experience, and operators are encouraged to keep the safety measures for their experiences up to date.
Ireland Wild Escapes has signed up and been approved by the national tourism authority, Fáilte Ireland, for the COVID-19 Safety Charter, which is an Irish government-endorsed initiative to reinforce confidence for domestic and overseas visitors in Ireland. The Safety Charter demonstrates to our customers that as a tourism and hospitality business, we agree to follow the recommended guidelines for our sector and that we are operating in line with current Government public health advice and with safety and cleaning protocols in place.
Ireland wild Escapes is following the advice issued by the recommended national and international bodies. They are as follows: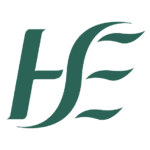 The World Health Organisation (WHO)
In response, we have adjusted our cancellation policies to cover COVID-19 related cancellations and to support our community, so travellers can book with confidence.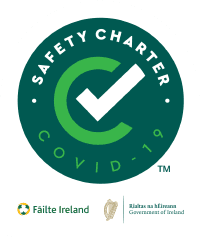 Our commitment to our customers
Above all, Ireland Wild Escapes is committed to treating all our customers fairly and are monitoring the situation daily. Below are some measures that we are currently putting in place to give some reassurance to our customers:
Should a government travel ban be put in place during the time you were due to travel to Ireland, then we will offer the option of deferring your booking to a future date.
We have implemented special cancellation policies should you be prevented from travelling to Ireland due to Government imposed travel restrictions due to the COVID -19 virus.
Find details below:
Refunds for cancellation of tour/activity 15 days or more, before the start date of the tour: you may claim a full refund if you email our office and we are in receipt of this request at least 15 days prior to the commencement of your tour and/or activity.
Refunds for cancellation of tour/activity within the 15 days of the start date of tour/activity: No refunds will be considered. You are advised to consider taking out the appropriate travel insurance should you wish to cover yourself against/for this possibility.
There is no refund for 'no show' or late arrivals and no refunds will be made on partially used tour/activity/ies.
We advise all people travelling anywhere to have full travel insurance that will cover medical expenses, travel costs, and cancellation fees. We would of course assist in producing any required documentation as required for an insurance claim.
We advise checking with your insurance company if they have a Government Travel Advice Benefit (or similar) that you can add to your policy.
Ireland Wild Escapes suggest customers CHECK with their own insurance companies for all related travel cover including flights and any additional accommodation outside of your Ireland Wild Escapes tour/activity/ies.
How to contact us
If you have any concerns about your upcoming tour, please do not hesitate to contact us
☎️ By Telephone
From Ireland: 095 49052
From outside Ireland: +353 95 49052
📨 By Email
PLEASE NOTE: Our office hours are MONDAY TO FRIDAY 9am-5pm GMT. Our phone numbers divert to Ireland so 'your' time might be the middle of the night for us. Please leave a message and we'll get straight back to you.
Stay safe. We look forward to seeing you soon.
Cathy & Colin