Bespoke or customised tours, activities and experiences
At Ireland Wild Escapes, we work with over 550 local suppliers all along the Wild Atlantic Way to offer exhilarating and authentic holiday experiences to the West of Ireland.
We offer our clients a bespoke/tailor made/custom tour creation service, whether you are an individual, a small group, a family or a large corporate and incentive group. We pride ourselves on our attention to your detail and excellence in delivery of your requirement.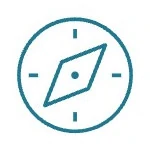 Having an unrivalled knowledge of the west of Ireland, we can offer you tailor-made, part/one day or multiday tours of the region – unique experiences that include a large range of activities, accommodation, (graded to your requirement-from Irish Castles, 5* hotels to family run 4*country homes, hotels and B&B's), to superb locally sourced food, local expert guides and a range of transport options all wrapped up in mighty Irish "cráic"(entertainment)!!!!We are also appointed both a Wild Atlantic Way Ambassador as well as an Adventure Ambassador for Ireland, by Failte Ireland, Ireland's National Tourism company.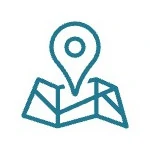 Whether your requirement is artisan cuisine, electric cycling or walking, ancient Irish history & culture, castles, Irish music & dance, beach horse riding or sea kayaking, game angling, marine wildlife safaris, or just exploring the new Wild Atlantic Way route…we have the destination, the venues and the experiences sure to thrill! We uncover the hidden, local experiences that few get to engage with.
Our tours can be supplied unguided or as guided by our expert local guides – igniting every experience!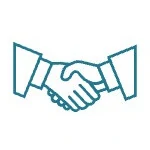 Our rates are highly competitive and we will ensure you get the right quality product and service, at your right price point.
We will give as little or as much assistance as you require and our aim is to make the pleasures of the West of Ireland a reality.
Let us create your tailor made tour of this magnificent region, just ask us! We would be delighted to be of assistance.
Contact us below at to arrange your next trip.
What do you want to see? Where do you want to go? What do you want to eat? Who do you want to meet? We'll take care of it.
Choose the most convenient method and we'll get back to you as soon as we can.